The Illustrators: Dick Bruna
Award-winning author and illustrator Bruce Ingman immersed himself in the world of Dick Bruna from an international perspective. Together with Ramona Reihill, who has extensive experience as a children's book editor, he compiled a book that explores all facets of Bruna's life and work. Featuring unique material from Bruna's private archive, the book sheds new light on a life wholly dedicated to art: from his acclaimed poster and book cover designs to his much-loved creation Miffy.
"So here we have it, Matisse's gong; Cassandre's blow; Bruna's humanity."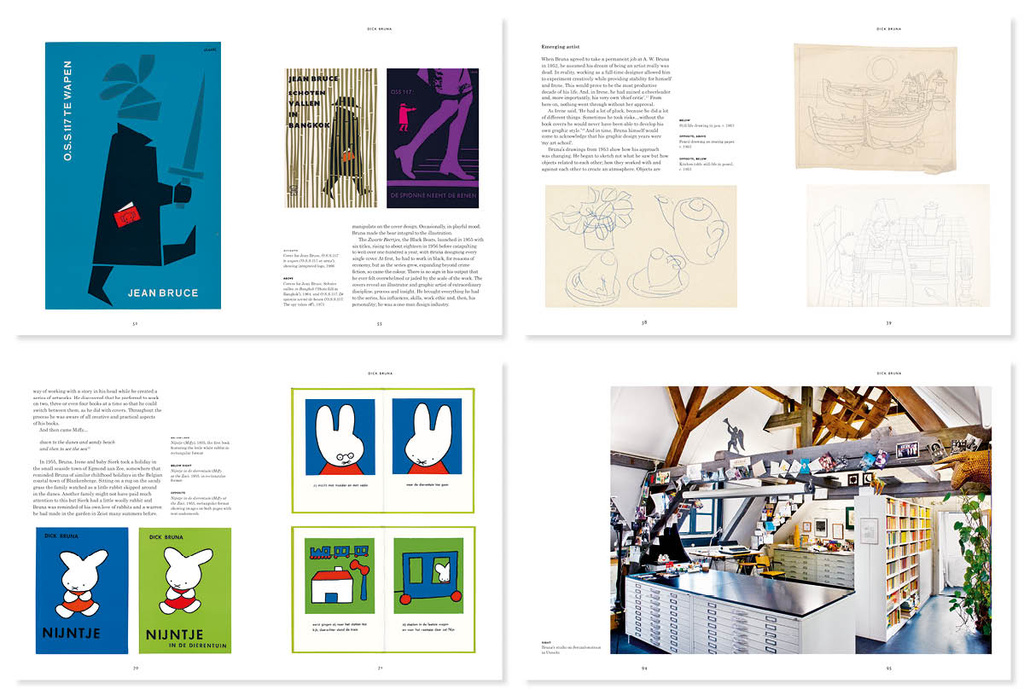 This biography is packed with photos, early drawings, sketches, illustrations, book covers and artworks, including completely new material from Dick Bruna's private archive. This 112-page book costs £18.95 and can be ordered here.
The book is also available in Dutch.