Three generations have grown up with Miffy
In 2020, it will be 65 years since Dick Bruna first drew Miffy. That means no fewer than three generations have grown up with her. Grandparents who once bought the books for their children, now read them to their grandchildren. Parents recall the books from their own childhood. The adventures of Holland's most famous rabbit haven't lost any of their appeal and remain as popular as ever.
The festivities kick off with a new feature on the website: a countdown to Miffy's birthday on 21 June, with facts and background information. There are also new games on the Miffy homepage, marked with a festive cake icon.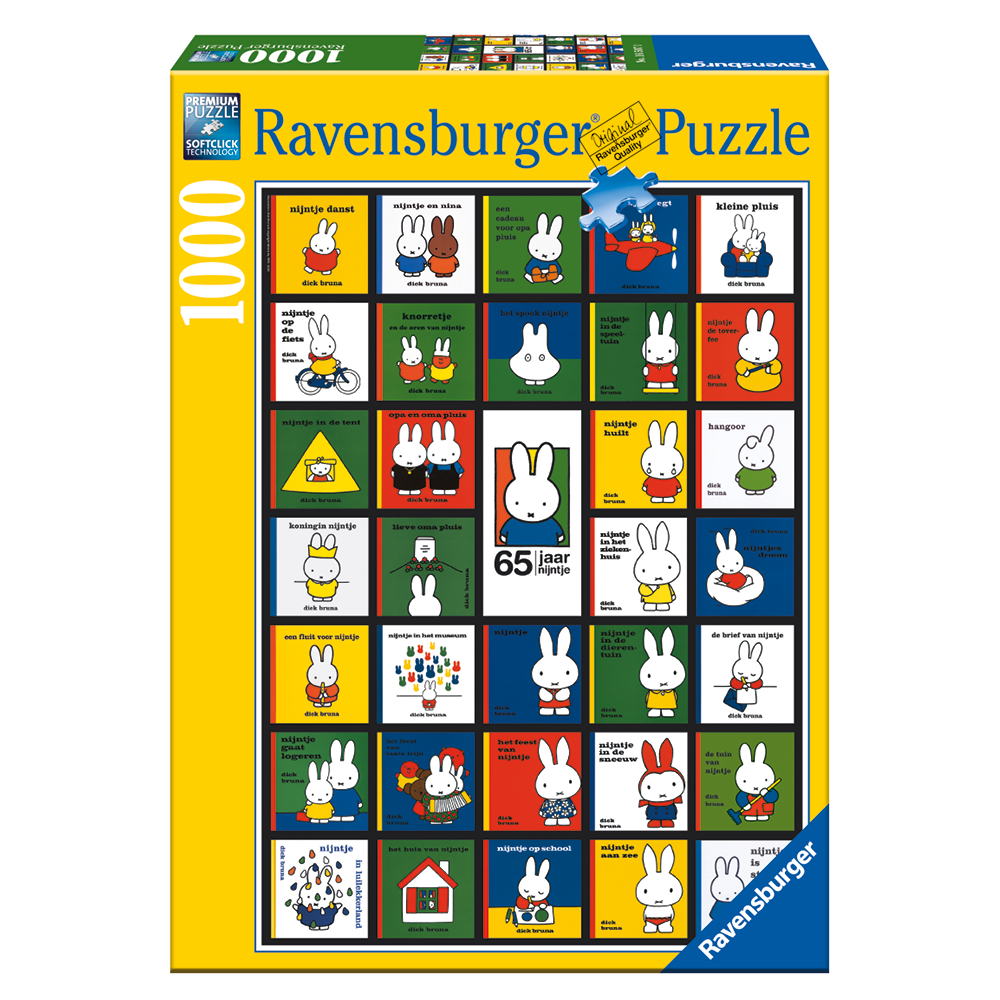 New products will be released throughout the year, including a 1000-piece puzzle from Ravensburger, a Miffy money box from Zilverstad, and a special version of the balloon festival puzzle designed by Jan van Haasteren.
Dick Bruna's deceptively simple drawings have made Miffy timeless. She has been familiar face in households worldwide for the past 65 years, but is still as young as ever.