the best museum for tiny tots
The new museum is a magical place for toddlers and pre-schoolers, reducing the world to their proportions. There are ten themed rooms where kids can discover the world around them step by step.
The different worlds are inspired by Dick Bruna's picture books. Kids see Miffy in her own home, during a visit to the doctor, spending time at the zoo, and discovering what a museum is all about.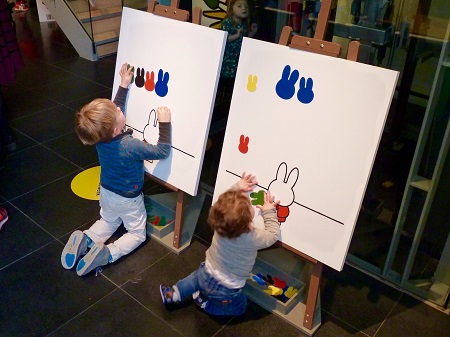 Click here if you'd like to take a look around the Miffy Museum.