Contemporary and sustainable
To mark Miffy's 65th anniversary, fashion students from five countries designed new outfits for Miffy. Various international art and fashion academies invited their students to take part in the Miffy Fashion Project, which saw them designing a contemporary and sustainable Miffy doll. The students took their inspiration from the work of Dick Bruna.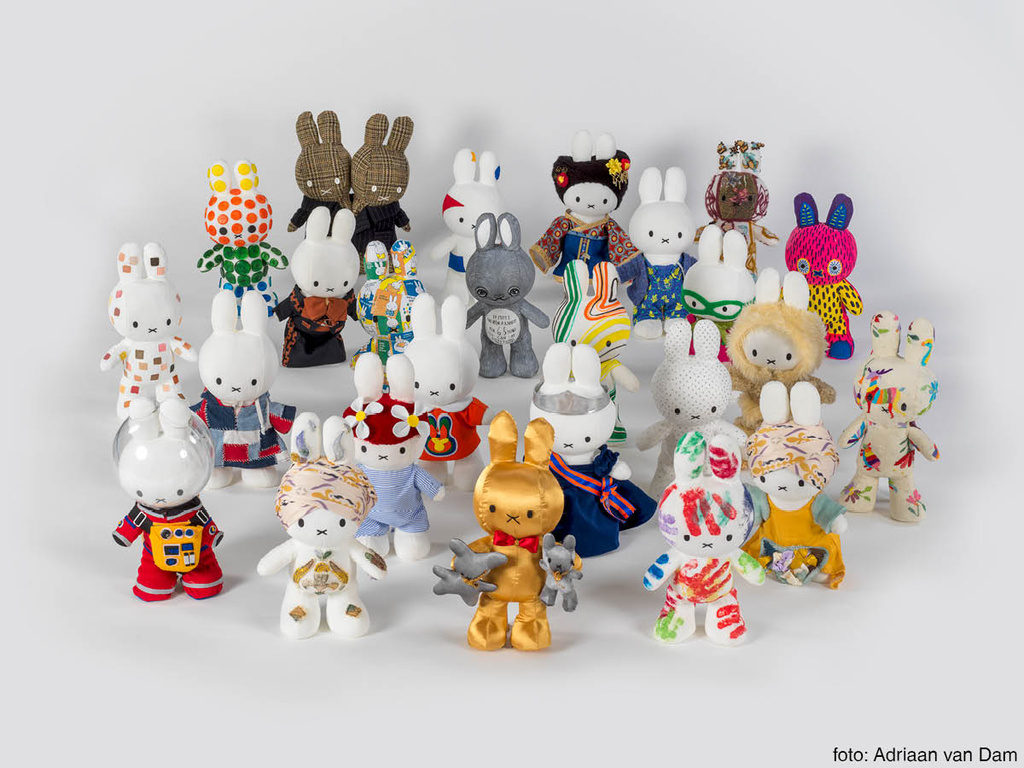 This resulted in a wide array of original and colourful designs, including an astronaut Miffy in a spacesuit inspired by the film 2001: A Space Odyssey; and a Miffy in a haute-couture dress. The ten best designs will later this year be taken into production and brought onto the market.
You can view all of the designs at the Centraal Museum in the Utrecht Lokaal (Expo 10) area. The exhibition will be on from 20 June through 20 September 2020. Please don't forget to book you tickets in advance by clicking here.