Miffy gets gold stamp
The 24-carat gold stamp is available in a limited edition of 1,300 copies. PostNL has issued the stamp in a special collector's box.
The gold "Miffy 65 years" postage stamp is available as long as stocks last via the webshop and customer service hotline of the Collect Club at +31 (0)88 868 9900. You'll find further information on the PostNL website.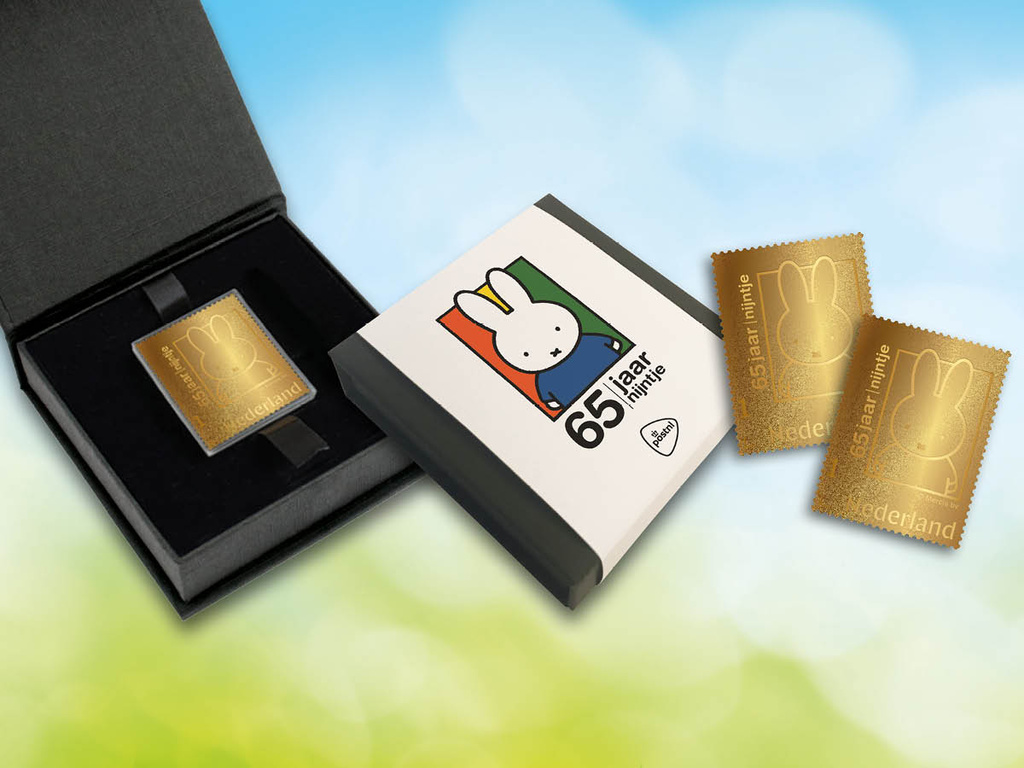 PostNL issues gold stamps on very special jubilees and other commemorative occasions. The gold stamps are always limited editions.
Would you like to order a gold Miffy stamp? Click here to order.