Miffy mints own jubilee coin
The festive first minting took place on 23 August, which was Dick Bruna's birthday. Miffy herself was on hand for the first minting, under the watchful eye of mint master Stephan Satijn.
With these new coins, the Royal Dutch Mint honours Miffy as well as Dick Bruna. The coin features a portrait of Dick Bruna on one side and Miffy on the other. The Miffy coins cannot be used in shops, but are a high-quality collector's item.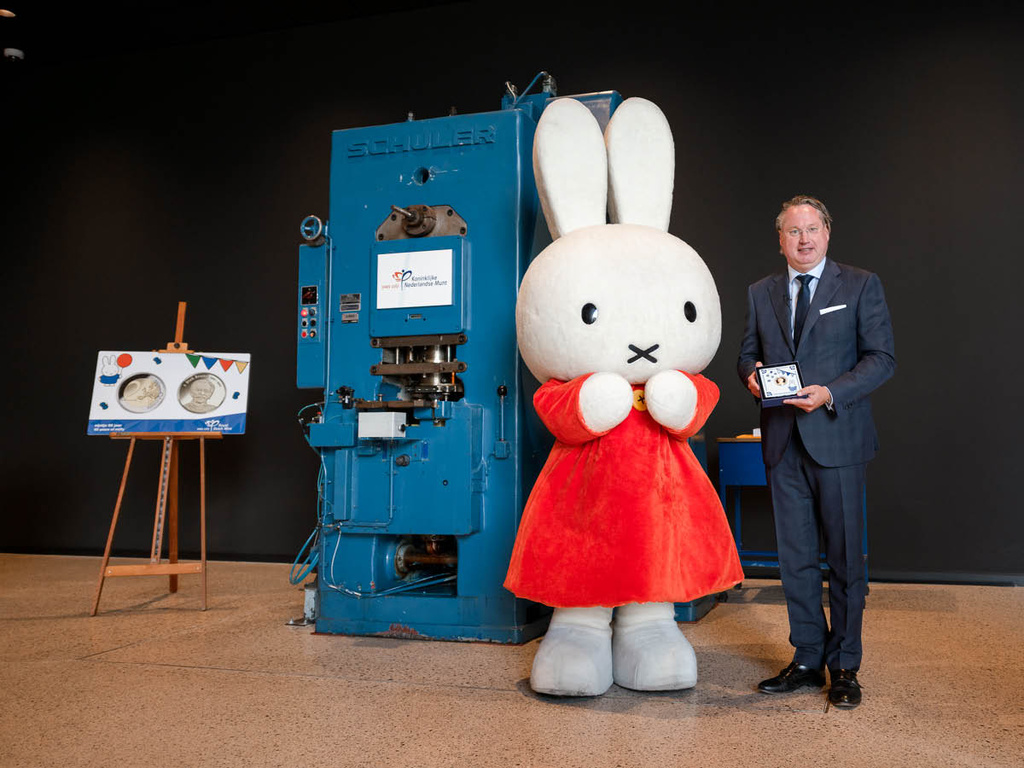 You'll find more information (in Dutch) about the coins here.
The gold issue of the Miffy coins was sold out within a couple of hours on the first day of release. The other two releases can be ordered via the website of the Royal Dutch Mint.