Miffy's Bicycle
Actress and singer Femke Hermans takes the kids along on an adventure, singing songs and telling stories about Miffy's experiences. She cycles to the woods, the playground and the beach, and even spends a night with Grandpa and Grandma Bunny. The show is produced by Klein Amsterdam Producties.
This production for smaller theatres is intimate, accessible and suitable for the tiniest tots. An great way to give them their first theatrical experience.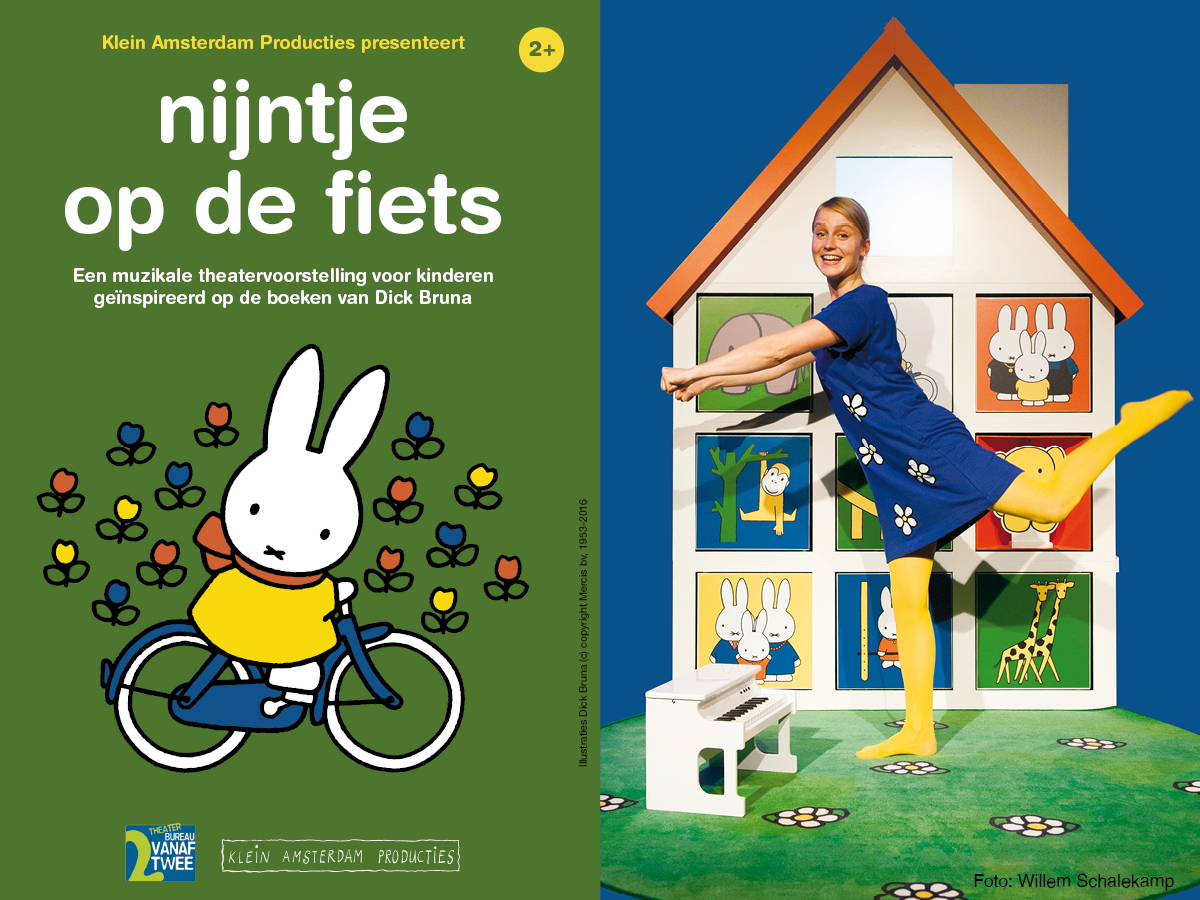 For bookings and further information about the show, please contact the producer via this link. You'll find a playlist for the show, which will be updated regularly, here.