Miffy on holiday
Toddlers and pre-schoolers can explore Miffy's house, hop aboard Uncle Pilot's plane, and dress up as Miffy, among other things. There will also be various Dutch and English-language activities for kids and adults, including workshops for dance, expression and drawing, as well as various reading sessions.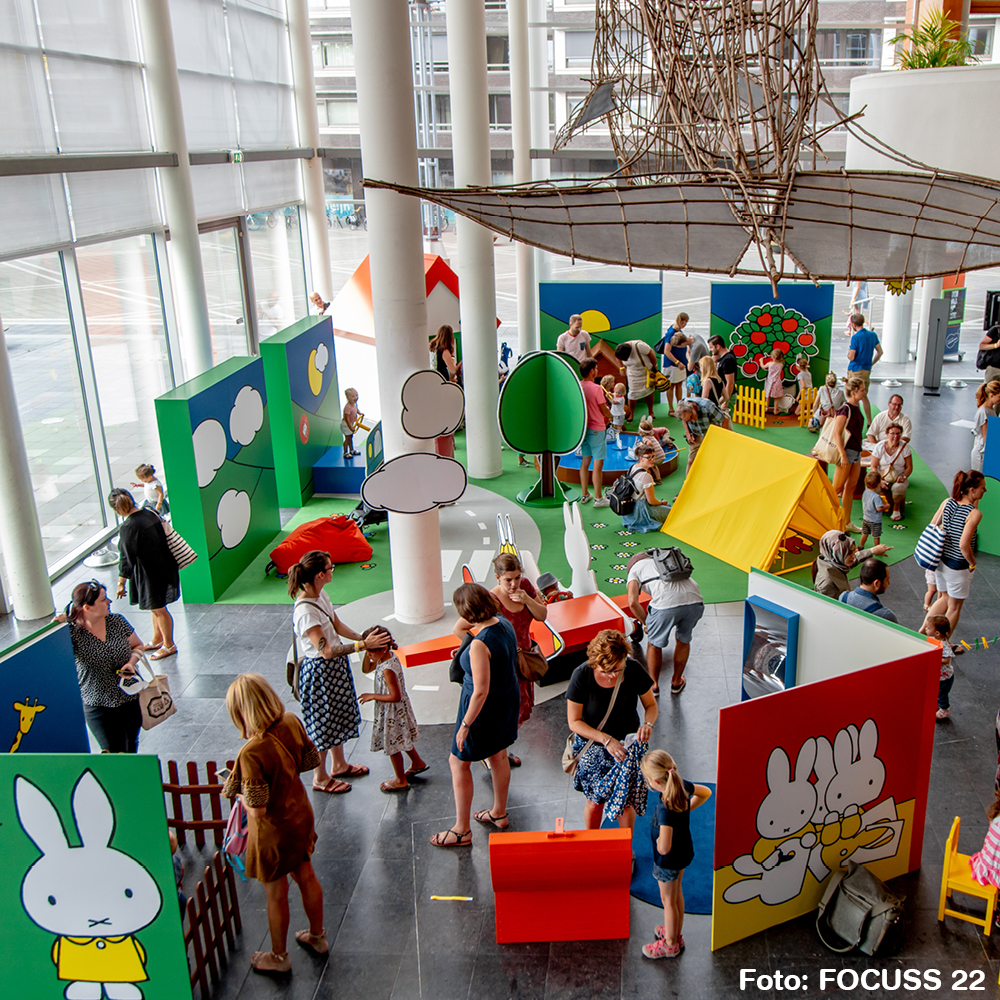 Apart from the interactive games for kids, there is also an informative programme for adults, where you can learn more about Dick Bruna as well as the origins of Miffy and his other graphic work. And last but certainly not least, there's also a great opportunity to take a selfie with Marte Röling's golden Miffy statue!
The free family exhibition "Miffy on holiday" will be on from 8 July through 14 October 2018 at the Centre Céramique in Maastricht. Located in the far south of the Netherlands, this venue is also easily accessible for Miffy fans in Germany and Belgium. Click here for further information.