Partnership between Mercis Publishing en Rijksmuseum
To celebrate the Year of Rembrandt, we have published a new book called "miffy x rembrandt" together with the Rijksmuseum. Join Miffy as she takes a look at Rembrandt's art and discovers similarities and differences.
"miffy x rembrandt" is a wonderful way of exploring the world of art together with the youngest readers. And it's also great fun for parent, grandparents and art lovers!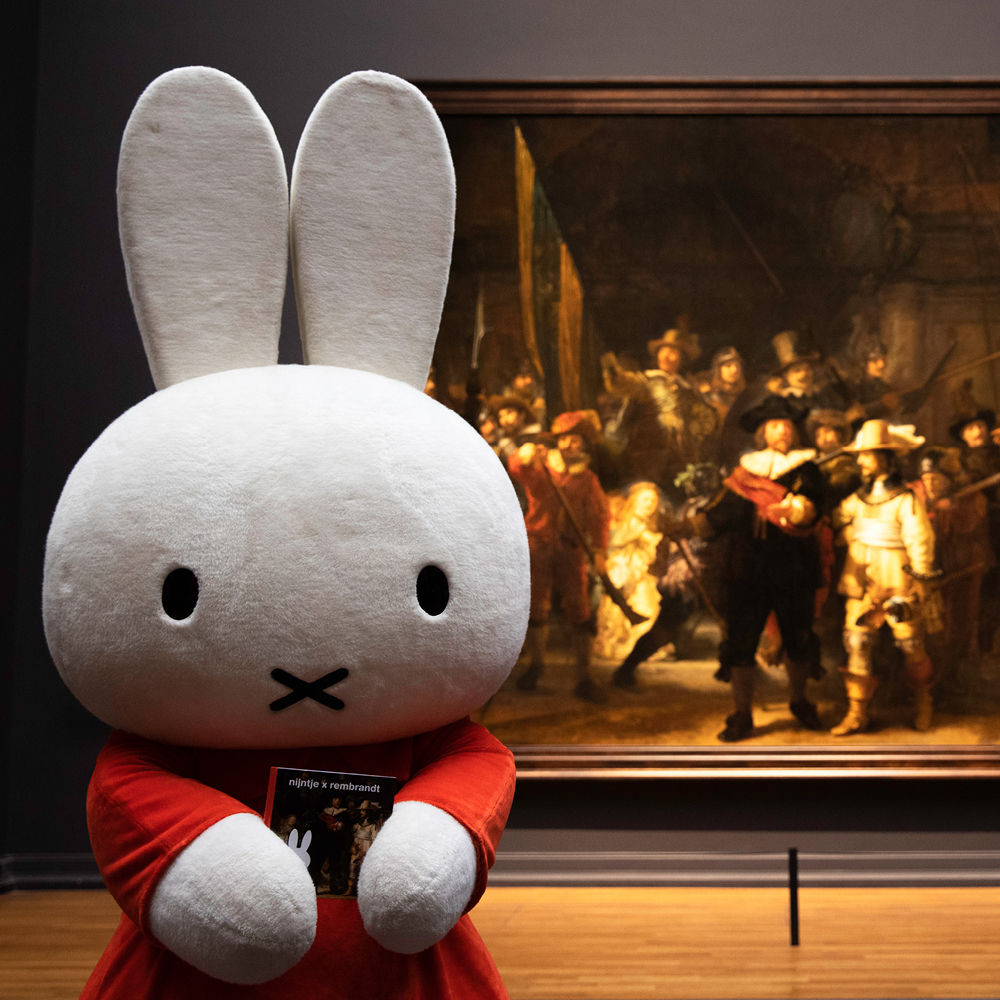 2019 marks 350 years since the death of Rembrandt van Rijn. Throughout the year, Rembrandt's work will be celebrated with all sorts of activities and special exhibitions. The exhibition "All the Rembrandts" opened at the Rijksmuseum on 15 February, which was also the launch date of the book "miffy x rembrandt" (available in Dutch and English).