Junior Design Awards
Junior Magazine presents its prestigious Design Awards every year, based on the evaluation of a panel of experts from the fields of lifestyle, fashion and parenting. This year they awarded "miffy x rembrandt" the gold medal in the category Best Pre-Schooler Book 4-6 Years.
In their report, the panel of experts remarked that the book stimulates an interest in art among toddlers, with the help of two famous Dutch artists. The book celebrates the differences and similarities between the work of Rembrandt and Dick Bruna. This teaches children about art and symbolism from the Golden Age in an easily accessible manner.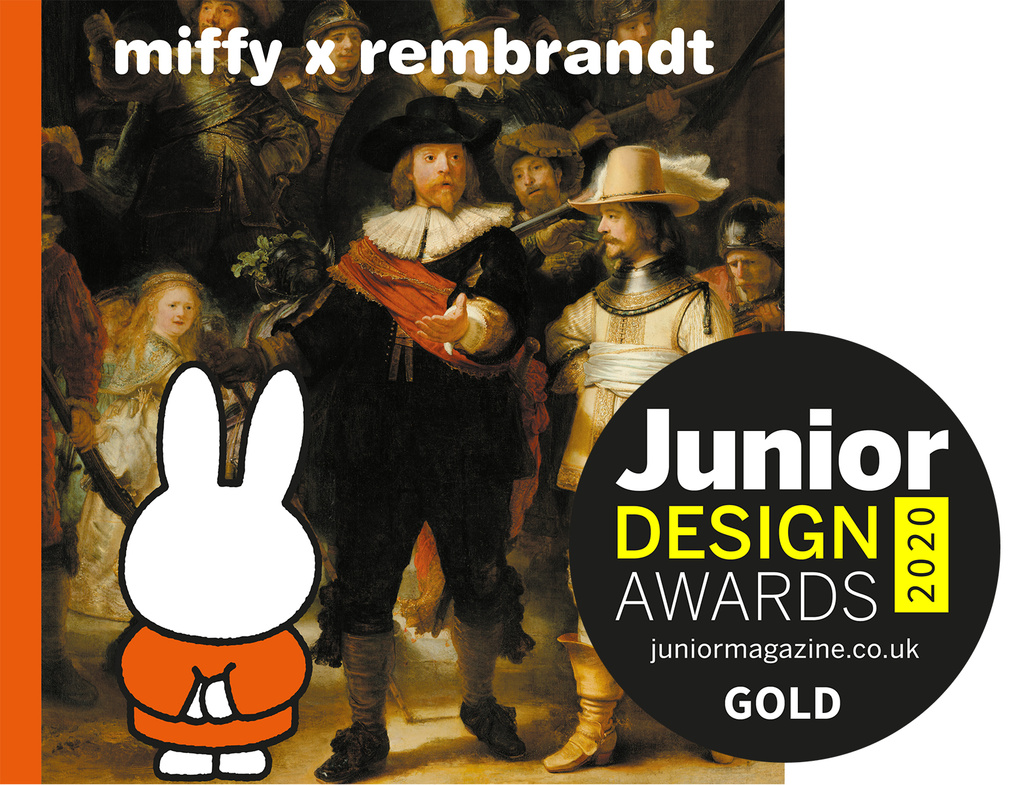 You'll find more information about the award here.