Enjoy Miffy's World
This brand-new app for iOS is based on the popular TV series 'Miffy's Adventures: Big and Small' currently on kids' channels Tiny Pop UK, Nick Jr. in the US, ABC Kids in Australia and 20 other major broadcasters around the globe.
Interactive, educational and fun, 'Miffy's World' is suitable for children under the age of 5 years and is available on iOS in six languages (English, Dutch, German, French, Spanish and Japanese) and Android in eight (also includes Korean and Chinese).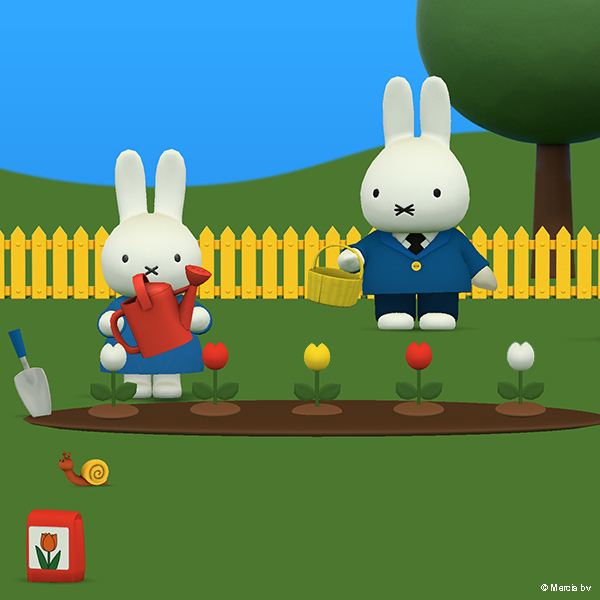 The app also stimulates creativity and an interest in nature and outdoor activities – great for building early cognitive development.
Now available to buy from the App Store (and soon from Google Play), priced $3.99 / €3.99 / £3.99, the app offers a safe and fun way for young children to share and explore Miffy's World. Click here to download for iOS.