Dick Bruna donates prize money to VoorleesExpress
Dick Bruna has donated his prize money to VoorleesExpress, an organisation that stimulates linguistic development in children and enriches the linguistic environment at home. Volunteers visit less priveleged families for a period of 20 weeks, reading to children and introducing the bedtime story ritual. More than 4,000 VoorlessExpress volunteers are now active in more than 100 municipalities throughout the Netherlands.
"No child without a bedtime story."
The money Dick Bruna has donated to VoorleesExpress will be used to reach even more families and to broaden the organisation's national scope.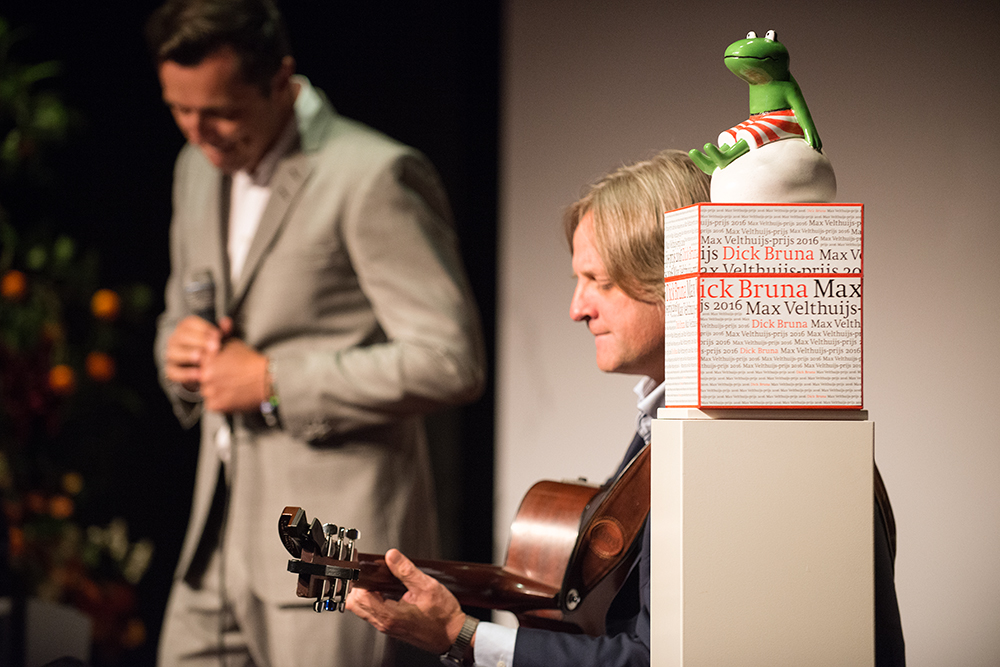 Click here for more information (in Dutch) about VoorleesExpress, and here for more about the Max Velthuijs Prize.