"we're going back to school"
In the first months after summer holidays, traffic casualties can be up to 20% higher than the rest of the year. It is therefore a great idea that municipalities want to make road users more aware of children in traffic.
During the first weeks of school, no one in the Netherlands could have missed the eye-catching posters and other campaign materials on display.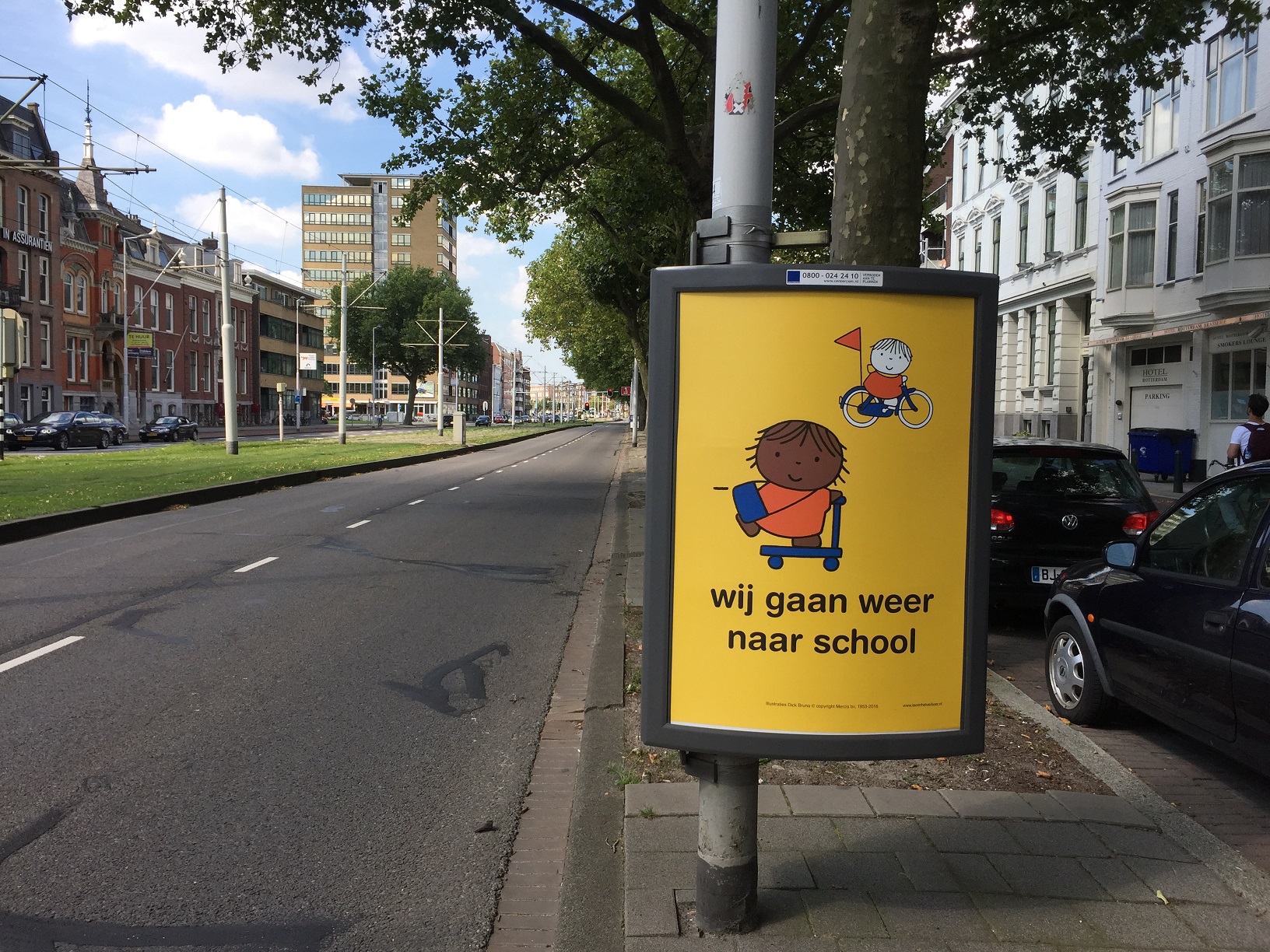 The campaign made use of illustrations made by Dick Bruna, which not only appeal to young and old, but also immediately prompt associations with children. This has a positive effect on the behaviour of motorists and other road users, ensuring greater safety for children in traffic.
Click here to read more about "Leer in het Verkeer" (in Dutch).