Black Bear
Between 1955 and 1970, Dick Bruna designed around 2,000 covers for detective novels and other thrillers in the Black Bear pocket series published by A.W. Bruna & Zoon.
The publisher launched the pocket series just as it was opening book kiosks at railways stations, which means it was becoming increasing important to have covers that immediately drew the attention of passing travellers. With their bright colours and powerful, simple imagery, Dick Bruna's cover designs were perfectly suited to this new development. They caught the reader's eye, inviting them over to read and buy.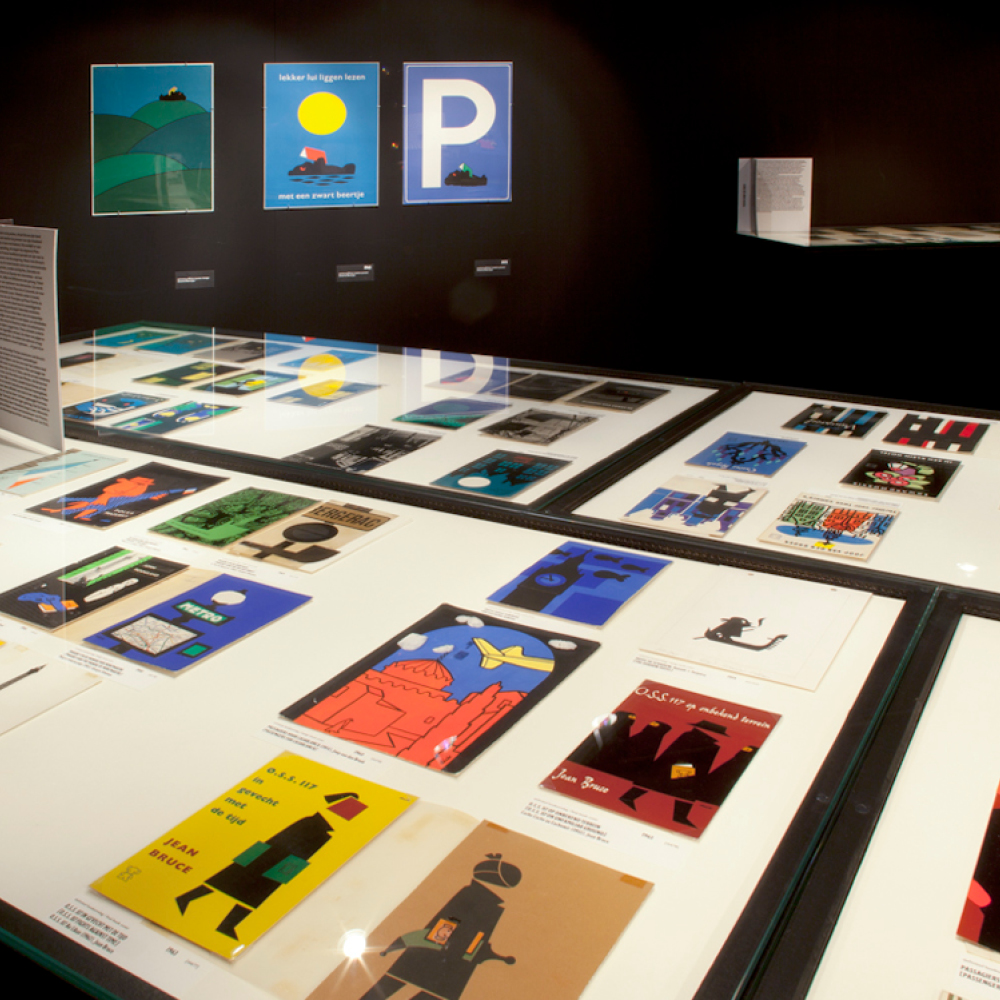 More than 350 book covers, drawings, posters and collages are now on display, forming an ode to the craftsmanship and narrative power of Dick Bruna's style. His design played an integral part in the unique character of the Black Bear pocket series.
The exhibition will be on in the Kunsthal in Rotterdam from 10 March through 19 August 2018. You'll find more info here.