Travelling exhibition 2020-2022
To mark Miffy's 65th birthday, a major retrospective exhibition is touring various Japanese cities. The exhibition features more than 250 works, ranging from sketches and original illustrations to notes for books and special items, such as posters and articles from Dick Bruna's studio. This includes the original drawings for the first book released in Japan: "miffy in the snow".
In addition to the superb exhibition catalogue published by Asahi Shimbun, there are also all sorts of special memorabilia for the exhibition.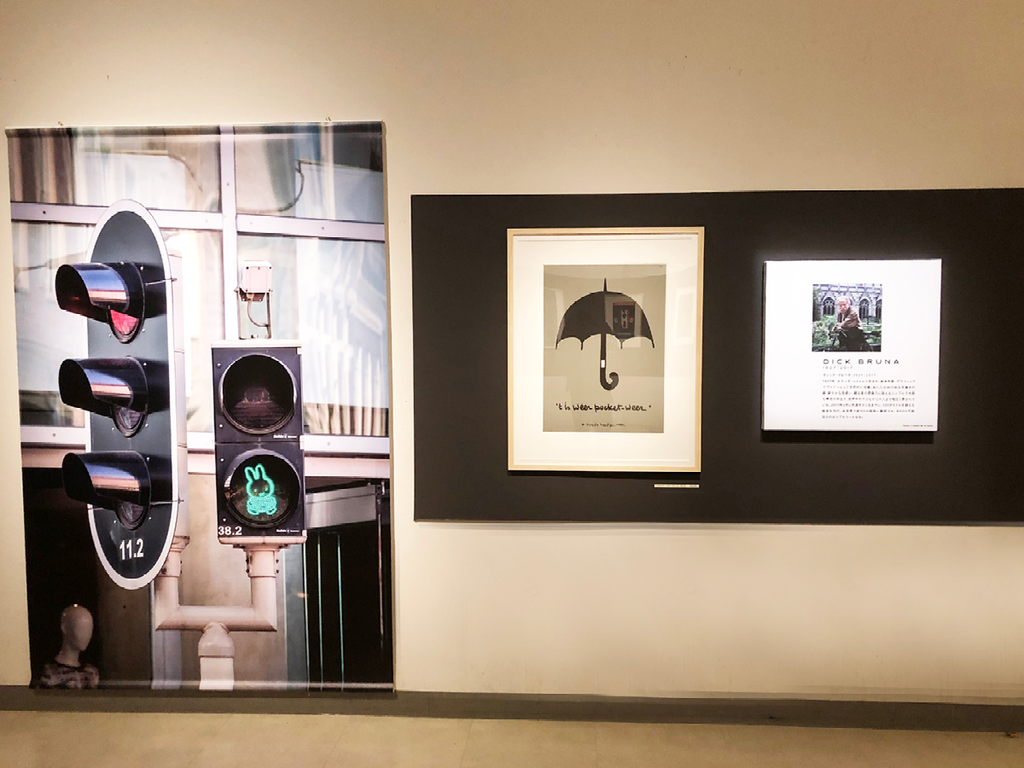 Regrettably, the exhibition was not on display at all the planned venues in 2020, due to corona closures. After the opening in Ginza, Tokyo, on 23 July, the exhibition was only on show in Kobe. The exhibition will, however, be on display at other venues in 2021, starting in Fukuoka on 14 April, after which it will visit various other Japanese cities, ending in Nagoya in January 2022.